Gilbert® Falcon 200 Headguard - Size SB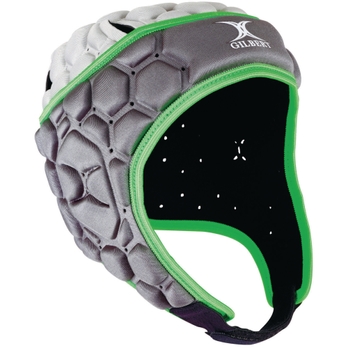 Gilbert® Falcon 200 Headguard - Size SB
A1565572
The Gilbert Falcon 200 Headguard offers outstanding value for money. Utilising many high-end features for great flexibility fit and performance.
• Approved by World Rugby.
• Flexible 3-D design to provide a flexible fit for all head shapes and sizes.
• Cut out ear sections for improved communication.
• Lace closure system for improved fit.
• Polyester mesh lining.
• Moulded foam padding.
• Performance and fit - 4*.
• Breathability - 3*
Sizing (head circumference in cm)
SB - 51cm
MB - 52.5cm
LB - 54cm
SM - 55cm
For larger sizes please contact customer services.